Meet Candice: Director of Programs at SORCe
And get to know Distress Centre's off-site programs
Candice Giammarino joined Distress Centre Calgary in July 2021 as the Director of Programs at SORCe. Prior to joining DC, Candice worked with the Calgary Homeless Foundation for over five years as a System Planner, and has over a decade of experience in the homeless-serving sector.
Distress Centre is pleased to have her leading our SORCe team. DC provides a variety of programs and services at the location of SORCe, all with the goal of serving people experiencing homelessness or at risk of experiencing homelessness by connecting them to supports and services and addressing financial instability.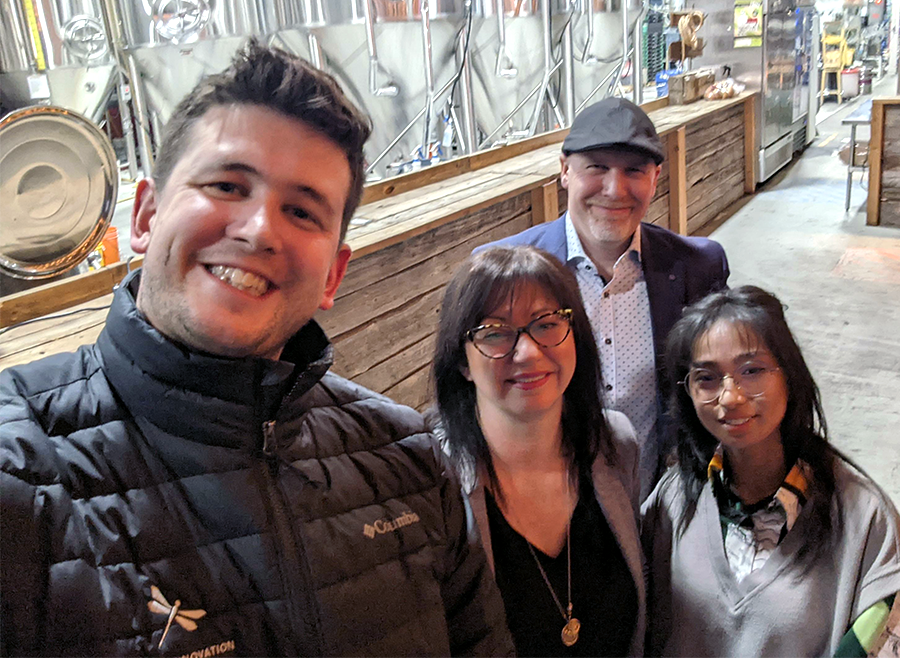 SORCe (Safe Communities Opportunity & Resource Centre) is a multi-agency collaborative resource centre that allows clients to access many agencies in one location, DC being one of them.
"I'm thrilled to be supporting an incredible team supporting people at risk of or experiencing homelessness," said Candice. "In my time in this role, it has been a pleasure to work with a team who provides an enduring dedication to the work, supports connection and leadership in community and approaches their work from a person-focused lens."
During the COVID-19 pandemic, Candice said she was inspired by the work done by the homeless-serving sector to support new isolation programs, housing programs, outreach and health responses for people who weren't able to stay safely in their own homes.
"My biggest takeaway through the pandemic has been the humbling experience of witnessing frontline work not missing a beat to continue to provide supports to vulnerable people," Candice said. "This is just one of the reasons I wanted to take on this role and be closer to the team doing the amazing work on the ground."
My biggest takeaway through the pandemic has been the humbling experience of witnessing frontline work not missing a beat to continue to provide supports to vulnerable people.
In her personal life, Candice says she recharges her batteries through: "friends, family and food (big surprise being Italian!)" She's also involved in the Calgary music scene as a fan and volunteer and says she has a strong belief in the power of music, something she's missed a lot during the pandemic. Before her work in homelessness, Candice worked as a travel consultant and still has a passion for travel.
The DC Team at SORCe
The DC team at SORCe consists of two main groups: Coordinated Access and Assessment (CAA) and Community Supports. Most services at SORCe are provided on a walk-in, in-person basis to best meet people where they're at.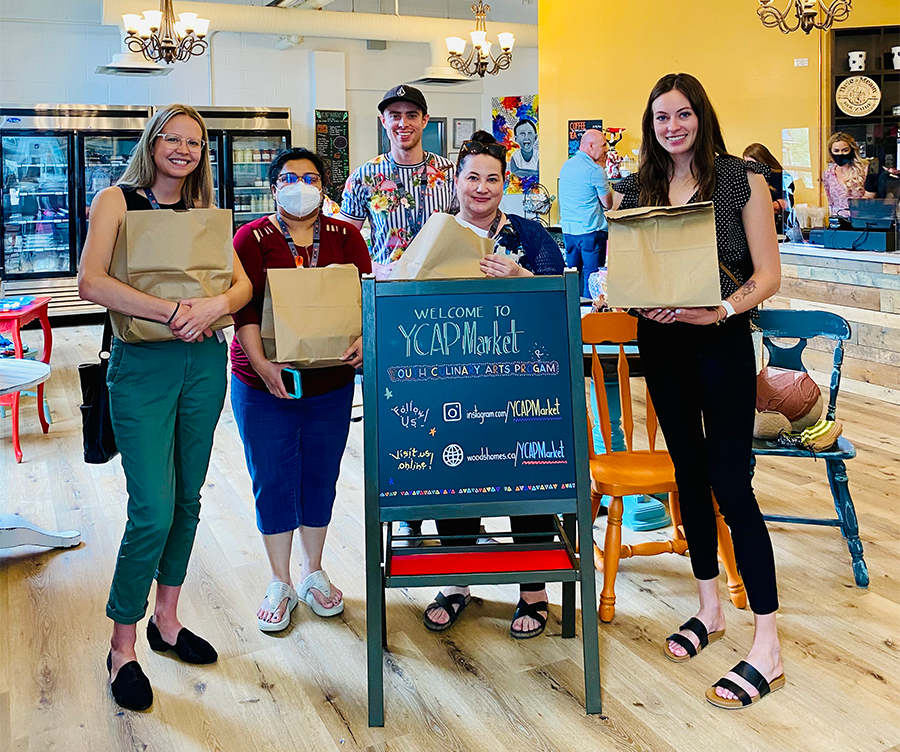 SORCe is the primary intake service for the CAA housing system in Calgary. CAA is an entry point for supportive housing services through the Calgary Homeless Foundation. The program provides housing information, referrals and assessments.
Community Supports provides several services including:
Prevention & Diversion: helps people who need support navigating the private rental market, in search of affordable housing
211 in Person: offers information and referrals on a walk-in basis for financial & social assistance, government program assistance, and mental health support. SORCe Client Engagement Specialists are an extension of 211 Alberta
ID Replacement: supports people experiencing homelessness, who were born in Canada, to replace lost or stolen birth certificates, provincial ID, and Alberta Health Cards
Financial Empowerment: supports people at risk of or experiencing homelessness through individualized plans to address financial instability
The DC team at SORCe has also been able to increase services with support from the Calgary Homeless Foundation. This involves the launch of a Housing & Communications Hub to support people who need access to communication for housing or employment services, connecting with income support, treatment or family reunification. Basic needs distribution also increased to provide warm winter clothing and other essential items.
SORCe has remained open through the pandemic after an initial closure to complete infrastructure changes for risk mitigation.
In 2021, the Distress Centre teams at SORCe supported over 6000 clients, a 39% increase over 2020.