1. Terms of Use
The following describes the Terms of Use (the "Terms of Use") of Distress Centre Calgary's ("Distress Centre", "we", "us" or "our") website (and all associated websites) located at www.distresscentre.com (the "Website"). You (the "User") should read the Terms of Use carefully before using the Site. By accessing or using this Site or otherwise indicating your consent, you agree to be bound by the Terms of Use and the documents referred HEREIN. If you do not agree with or accept any OF THE PROVISIONS of the Terms of Use, you should cease using the Site immediately.
"Content" includes, without limitation, information, data, text, software, music, sound, photographs, graphics, video, email messages or other kinds of messages included in such materials or other information or material submitted to, subsisting on or accessible from the Website.
Distress Centre may unilaterally revise the Terms of Use from time to time, in which case we will provide you with a notice of such revisions by posting the amended Terms of Use on this Website. Use of the Website after such notice will signify your acceptance of these revised terms. You should visit this page regularly to review the Terms of Use.
2. Disclaimer
The Content on the Website is provided for information purposes only. Nothing in the Contents of the Website should be considered, or used as a substitute for, medical, legal or other professional advice.
3. Linking
While Distress Centre encourages links to the Website, it does not wish to be linked to or from any third party website which contains, posts or transmits any unlawful information of any kind, including, without limitation, any content (I) that constitutes or encourages conduct that would constitute a criminal offence, give rise to civil liability or otherwise violate any applicable law or regulation; (II) that may be damaging or detrimental to the activities, operations, credibility, or integrity of Distress Centre; or (III) that contains, posts, or transmits any information, software or other material that violates or infringes upon the rights of others, including material which is an invasion of privacy or publicity rights, or which is protected by copyright, trademark or other proprietary rights.
Distress Centre reserves the right to prohibit or refuse to accept any link to the Website, including, without limitation, any link which contains or makes available any content or information of the foregoing nature, at any time. You agree to remove any link you may have to the Website upon the request of Distress Centre.
The framing, mirroring, forging of headers, manipulating identifiers and deep-linking of the Website or any of its content in any form or by any method is strictly prohibited. You may not cause any advertisement including pop-up or banner advertisements to appear at, or on, or after exiting, the Website.
4. Privacy Policy
4.1 Alberta Personal Information Protection Act (PIPA) and Personal Information Protection and Electronic Documents Act (PIPEDA)
This information is intended for general information purposes only and should not be distributed, copied or disclosed to anyone else. Its contents are protected by privilege, and all rights to privilege are expressly claimed and not waived. Further, any information that is confidential or personal will be subject to the Alberta Personal Information Protection Act (PIPA), Personal Information Protection and Electronic Documents Act (PIPEDA) and other relevant legislation.
4.2 Confidentiality Warning
Distress Centre strives to ensure confidentiality in email communication. Nevertheless, absent the use of encryption, the internet is not a secure medium and privacy cannot be ensured. Internet email is vulnerable to interception and forging. Distress Centre will not be responsible for any damages you or any third party may suffer as a result of the transmission of confidential information that you make to Distress Centre, or that you expressly or implicitly authorize Distress Centre to make, or for any errors or any changes made to any transmitted information.
4.3 Submissions
Distress Centre shall be free to use, for any purpose, any ideas, concepts, know-how or other techniques contained in information provided to Distress Centre through the Website. Distress Centre shall not be subject to any obligations of confidentiality regarding any such information submitted to it unless specifically agreed to by Distress Centre, or required by law.
Distress Centre may use comments submitted by users about the Website for promotional purposes. Distress Centre will seek written permission of the user before publishing his or her personal name, organization or program name or direct comment. Distress Centre may combine comments and attribute them to pseudonyms without seeking permission of the user.
4.4 Google Analytics
In order to serve you better, Distress Centre uses Google Analytics to capture non-identifiable information about visitors to analyse the use of our website. These tools use cookies to collect and generate information about your visits to our sites (including your IP address) that is transmitted to their servers in an anonymous form for processing. We study patterns of website activity so we can improve the experience of visitors to our sites.
We also use the Google Analytics Demographics and Interest Reporting features to capture non-identifiable information on web visitor's age, gender and other categories provided by cookies from other websites you may have visited. We also provide links to other websites managed by third parties/may permit third parties to offer users subscriptions/registration-based services through its website. As we cannot control or be responsible for the actions or policies of such third parties, you should check the applicable privacy policy of such third parties when visiting their websites or when providing personal information to them. Please also note we cannot control or prevent the use of cookies or any information obtained through cookies by such third parties.
You can opt-out of analytics activity by setting your browser to notify you when a cookie is sent and block analytics cookies if desired. Please consult your browser's Help Menu for instructions. Visiting our website with analytics cookies disabled will have no significant impact on your browsing experience.
Google currently offers a free Google Analytics opt-out tool for Internet Explorer (versions 7 and 8), Google Chrome (4.x and higher), and Mozilla Firefox (3.5 and higher).
5. Ownership and Limited Licence
This Website and its Content are protected by copyright law and are owned by Distress Centre and its contributors. Individual listings on this Website are the property of the organization identified. The Website application and design is the property of Distress Centre. Distress Centre grants to the User a limited, non-transferable and non-exclusive license to access, view and use (display or print) a reasonable number of search results for their own person, non-commercial use, provided the information is not modified and that all copyright , trademark and other notices contained in the Website are maintained. This license is granted for the sole and exclusive purpose of accessing he Website and the Content. None of the information may be otherwise reproduced, republished or re-disseminated in any manner or form without the express prior written consent of Distress Centre or its affiliates, as the case may be.
6. Trademarks
Certain words, phrases, names, titles, graphics, icons, designs, logos and trademarks displayed on the Website may constitute registered or unregistered trademarks, service marks or trade names of Distress Centre or third parties. While certain trademarks of third parties may be used by Distress Centre under license, the display of any such marks or names on the Website does not imply that Distress Centre or other entities have granted a license or authorization of any kind.
Any use of trademarks including tradenames, service marks, certification marks, character marks and logos (collectively "Trademarks") displayed on the Website, except as expressly provided in the Terms of Use, is strictly prohibited. Nothing appearing on the Website or elsewhere shall be construed as granting, by implication, estoppels, or otherwise any license or right to use any Trademarks displayed on the Website.
7. Prohibited Uses
The User is prohibited from posting or transmitting on or through the Website any unlawful (under applicable law), threatening, libelous, defamatory, obscene, indecent, inflammatory, pornographic or profile material that could constitute or encourage conduct that would be considered a criminal offence, give rise to civil liability, or otherwise violate any law. In addition, the User is prohibited from posting or transmitting on or through the Website any information which (a) infringes the rights of others or violates their privacy or publicity rights or (b) is protected by copyright, trademark or other proprietary right, unless with the express written consent of the owner of such right.
Furthermore, you may not, nor may you allow others to, directly or indirectly:
use the Website in any manner that could damage, disable, overburden or impair it;
use the Website or its Content for commercial or philanthropic prospection purposes (including by the use of unsolicited commercial email or SPAM);
interfere with the security of, or otherwise abuse, the Website or any services, system resources, accounts, servers or networks connected to or accessible through the Website or affiliated or linked Websites;
disrupt or interfere with any other person's use or enjoyment of the Website or affiliated or linked Websites;
upload, post or otherwise transmit on the Website any items, including, without limitation, computer viruses, Trojan horses, worms or other harmful, disruptive or destructive, files or computer programs;
use any robot, spider, or other automatic program or device, or manual process to monitor, copy, summarize, or otherwise extract information from the Website or the Content in whole or in part; or
copy, modify, distribute, transmit, license, sublicense, display, revise, transfer, sell or otherwise make available to any third party or otherwise publish, deep-link, create derivative works from or exploit in any way the Website or its Content except as expressly permitted under the Terms of Use.
You agree that you are solely responsible for all your actions and communications undertaken or transmitted in the course of your usage of the Website, and that you will comply with all applicable laws concerning the use of or activities on the Website in respect of the Content.
8. Limitation of Liability
To the maximum extent permitted by law, you expressly understand and agree that Distress Centre shall not be liable for any direct, indirect, incidental, special, consequential, or exemplary damages, which may be incurred by you, however caused and under any theory of liability, including, without limitation arising out of or in connection with the use of the Website or in reliance on the Content, including, without limitation, any loss of use, lost data, lost business profits, business interruption or other loss incurred in connection with the use or misuse of the Website, regardless of the cause and whether the action is in contract, tort (including negligence), civil liability or otherwise. The foregoing limitation shall apply even if Distress Centre knew of or ought to have known of the possibility of such damages.
You expressly understand and agree that to the maximum extent permitted by law:
Your use of the Website is at your sole risk. The Website and the Contents are provided on an "as is" and "as available" basis. Distress Centre assumes no responsibility for the timeliness, deletion, mis-delivery, non-delivery or failure to store any user communications or content. Distress Centre expressly disclaim all warranties, representations and conditions of any kind, whether express or implied, including without limitation, no representation or warranty that: (i) the Website will meet your requirements; (ii) the Website will be uninterrupted, timely, secure, or error-free; (iii) that defects or errors will be corrected; (iv) the results that may be obtained from the use of the Website will be accurate, complete, current, reliable or timely; (v) the Content contained or made available throughout the Website will be fit for a particular purpose; (vi) that the Website and the Content will be free from viruses or harmful components; and (vii) that communications to or from the Website will be secure and not intercepted.
Any material downloaded or otherwise obtained through the Site is done at your own discretion and risk and that you will be solely responsible for any damage to your computer system or loss of data that results from the download of any such material.
No advice or information, whether oral or written, obtained by you from Distress Centre or through or from the Website shall create any warranty not expressly stated in the Terms of Use.
Notwithstanding any other provision of the Terms of Use, we do not exclude or limit our liability for any statutory rights which are not capable of being excluded.
If you are dissatisfied with the Website or any of the Terms of Use, your sole and exclusive remedy is to discontinue accessing and using the Website. The foregoing disclaimers, waivers and limitations shall apply to the maximum extent permitted, even if any remedy fails its essential purpose.
9. Indemnity
You agree to defend, indemnify and hold harmless Distress Centre and all third parties mentioned at the Website, from and against any and all claims, actions or demands, including without limitation reasonable legal and accounting fees, arising out of your breach or violation of these Terms of Use, your use of the Website or the Contents, your connection to the Website, or your violation of any rights of another or your violation of any law or the rights of a third party.
10. Security
While every effort is made to ensure that the information provided on the Website does not contain computer viruses, the User should take reasonable and appropriate precautions to scan the User's computer systems for computer viruses and to protect against harmful effects of such viruses, including by means of maintaining a complete and current backup of the applicable items or information contained on the User's computer system.
11. General Provisions
The User agrees that all matters relating to the access to, or use of the Website and the Content, shall be governed by the laws of the Province of Alberta and the laws of Canada notwithstanding any otherwise applicable conflict of laws rule. The User hereby consents and submits to the non-exclusive jurisdiction of the courts of the Province of Alberta in any action or proceeding instituted or related to the Terms of Use.
If any part of the Terms of Use are unenforceable (including any provision in which we exclude or limit our liability to you) the enforceability of any other part of the Terms of Use will not be affected. If we choose not to enforce any right that we have against you at any time, this does not prevent us from later deciding to exercise or enforce that right.
The provisions of the Terms of Use will inure to the benefit of and be binding upon the parties and each of their respective successors and assigns.
No waiver, express or implied, by Distress Centre of any breach or default by User under the Terms of Use will constitute a continuing waiver of such breach or default or deemed to be a waiver of any proceeding or subsequent breach.
Any rights not expressly granted by the Terms of Use are reserved to Distress Centre and its affiliates.
The parties acknowledge that they have required that these terms of use and all related documents be prepared in English. Les parties reconnaissent avoir exigé que la présente convention et tous les documents connexes soient rédigés en anglais.
12. Contact Us
If you are experiencing difficulties in using the Website or if you have any questions or comments regarding the Website please contact us at [email protected].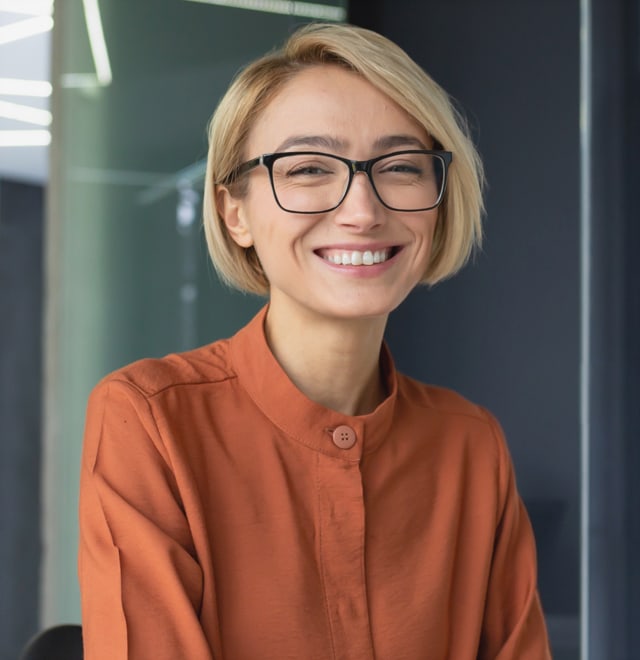 Our volunteer opportunities allow you to provide support in various ways, including over the phone and via chat, text, or email. We also provide extensive practical and ongoing training.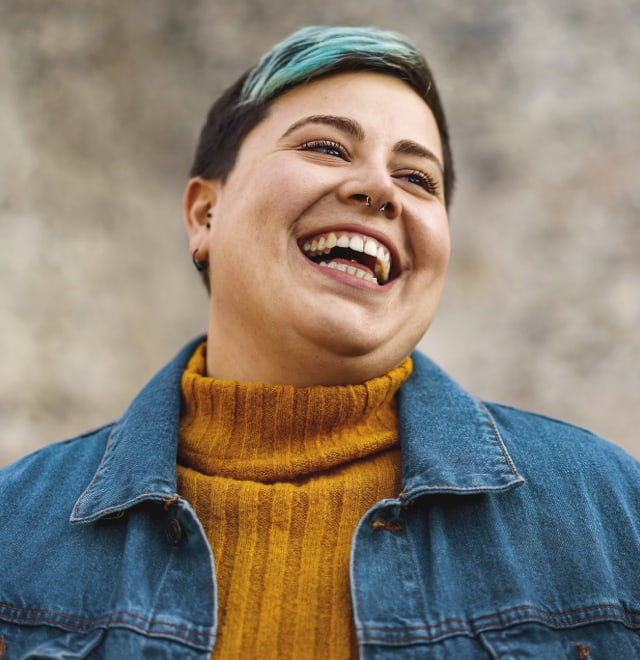 As Calgary's only 24-hour crisis agency, we are often the first point of contact for those seeking help. Make a career out of making a difference!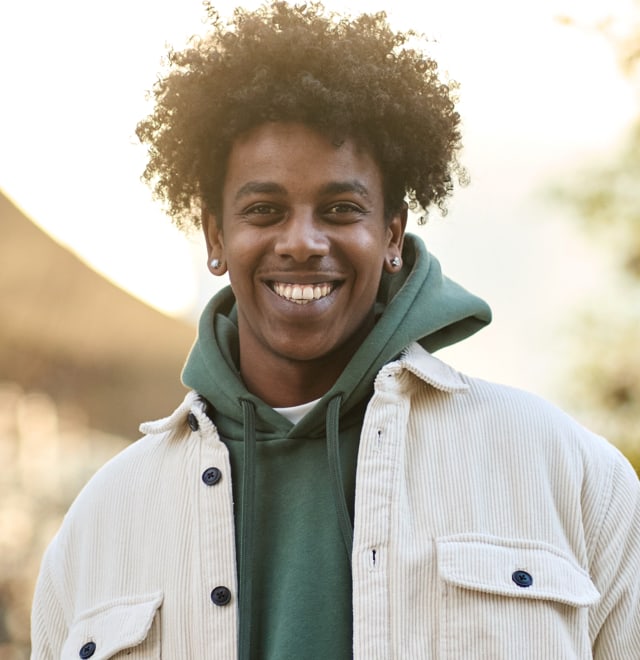 Distress Centre is committed to furthering the field of social work, and we view practicum students as a great asset to our team. Practicum opportunities exist year-round within the Crisis Line Program and Counselling Program, along with other opportunities.
Check Out Our Blog
Explore what's new in the community and important updates from Distress Centre.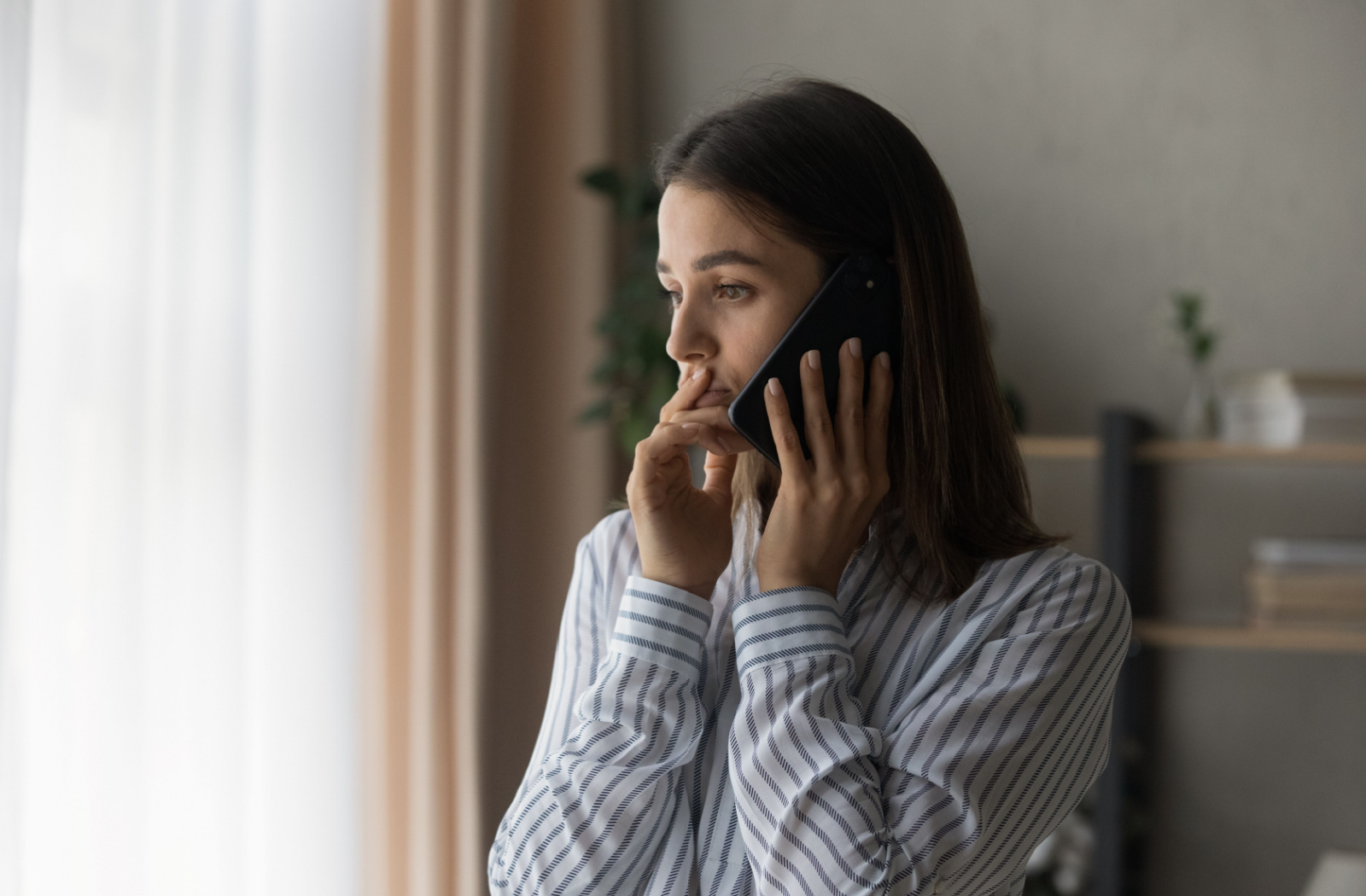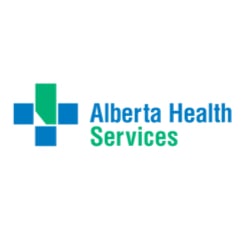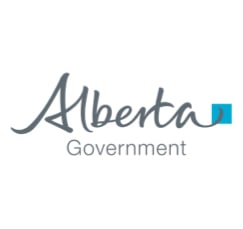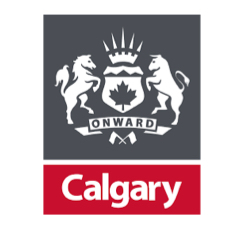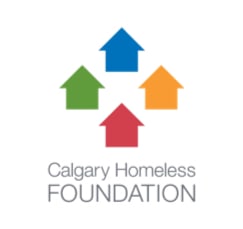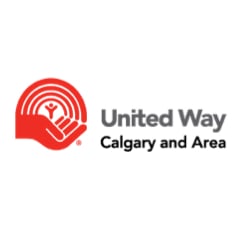 we want you to know that your donation is currently supporting someone in crisis. thank you for your contributions.
Subscribe to Our Newsletter
In the spirit of respect, reciprocity and truth, Distress Centre Calgary would like to honour and acknowledge Moh'kinsstis, and the traditional Treaty 7 territory and oral practices of the Blackfoot confederacy: Siksika, Kainai, Piikani, as well as the Îyâxe Nakoda and Tsuut'ina nations. We acknowledge that this territory is home to the Métis Nation of Alberta, Region 3 within the historical Northwest Métis homeland. Finally, we acknowledge all Nations – Indigenous and non – who live, work and play on this land, and who honour and celebrate this territory.