Crisis Counsellor Guest Post: How does Distress Centre support mental health?
Guest Post by: Michael Moosbauer (MSW, RSW), Crisis Counsellor at Distress Centre Calgary
As someone who has worked at Distress Centre for many years in a variety of roles, occasionally I have heard that we do not "do" mental health, instead we support crisis intervention. The lingering question for me has been: don't they complement one another? In certain circumstances it is true that we do not do the following:
Prescribe prescription medications to address mental health issues
Have psychiatrists or related professionals on staff to diagnosis our clients
As a former Intake Coordinator, I asserted that we do not do long-term therapy to eradicate mental illness but conduct short-term crisis intervention counselling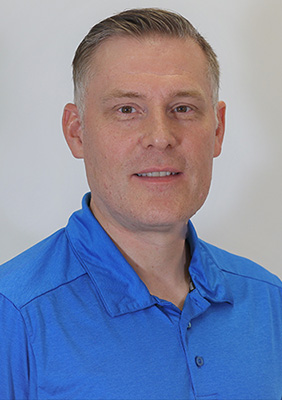 However, this is what our counsellors regularly experience:
Clients commenting that they no longer experience depression, anxiety and other mental health ailments even sooner than the six-session limit
Often, our clients have a mental health diagnosis that compounds their crisis
Our clients often take anti-depressant medications that enhance focus in session
During counselling, we commonly address mental health disorders as outlined in the DSM-5 (the standard classification of mental disorders used by mental health professionals in Canada and the United States)
 We continually assess thoughts of suicide beyond the initial crisis line suicide risk assessment
A crisis intervention approach encourages offering resources, which in most cases the resources are to other non-for-profit mental health or addiction organizations
Our counsellors commonly provide training or consultation about mental health related issues
The question of Distress Centre's relationship with supporting the mental health community is even more evident when addressing the natural disasters and pandemics over the past decade. Below are some of the current initiatives Distress Centre is supporting.
City of Calgary's Emergency Wellness Resource Team (EWRT): Our counselling team provided psychological first aid for the survivors of Alberta's worst disasters, which included the 2013 Calgary Flood and the Fort McMurray wildfire.
211/911 Co-Location: Calgary 911 connects callers with non-emergency mental health and addictions concerns to Distress Centre's 211 team co-located on site to provide further safety risk assessment, hear their crisis and provide individual and community resources. 211 also partners with The Alex Community Health Centre  and Alpha House Society to provide mental health and addictions support
Outrun the Stigma: For many years Distress Centre has partnered with Outrun the Stigma, an annual walk/run to raise funds and awareness for mental health issues and decrease the stigma that surrounds them
Darkness into Light Calgary: Distress Centre partners with Darkness into Light Calgary for another walk/run event in support of suicide prevention and recovery from depression and mental illness. The 2023 event takes place this Saturday, May 6th! Join or donate to the Distress Centre team.
American Association of Suicidology Accreditation (AAS): A membership with AAS aligns Distress Centre with other international mental health organizations to ensure the highest standards of suicide prevention services on our crisis lines.
The definition of mental health, according to the Cambridge Business Dictionary is: "the condition of the mind that shows whether someone is feeling happy, able to work, etc." All of us have mental health and by that definition, the volunteers and staff at Distress Centre are certainly supporting the mental health of those who use our services.
When the community accesses our support services, our most recent report showed that in 2022, 90% of high-risk contacts were stabilized after accessing crisis phone, chat or text services. Moreover, following counselling, 95% of our clients reported they were better able to cope at the end of counselling.  Similar impactful changes occur when our service users' access ConnecTeen, 211, and our financial empowerment services.
These results reinforce compliance to our mission that we are "enhancing the health, well-being and resilience of individuals in distress." I believe that the Distress Centre has a significant impact on the mental health and resilience of our community. I encourage anyone reading this who is struggling with their mental health to consider us as a part of your support options.